"Do Everything They Told You" (Madagascar, Guadeloupe, Martinique Women)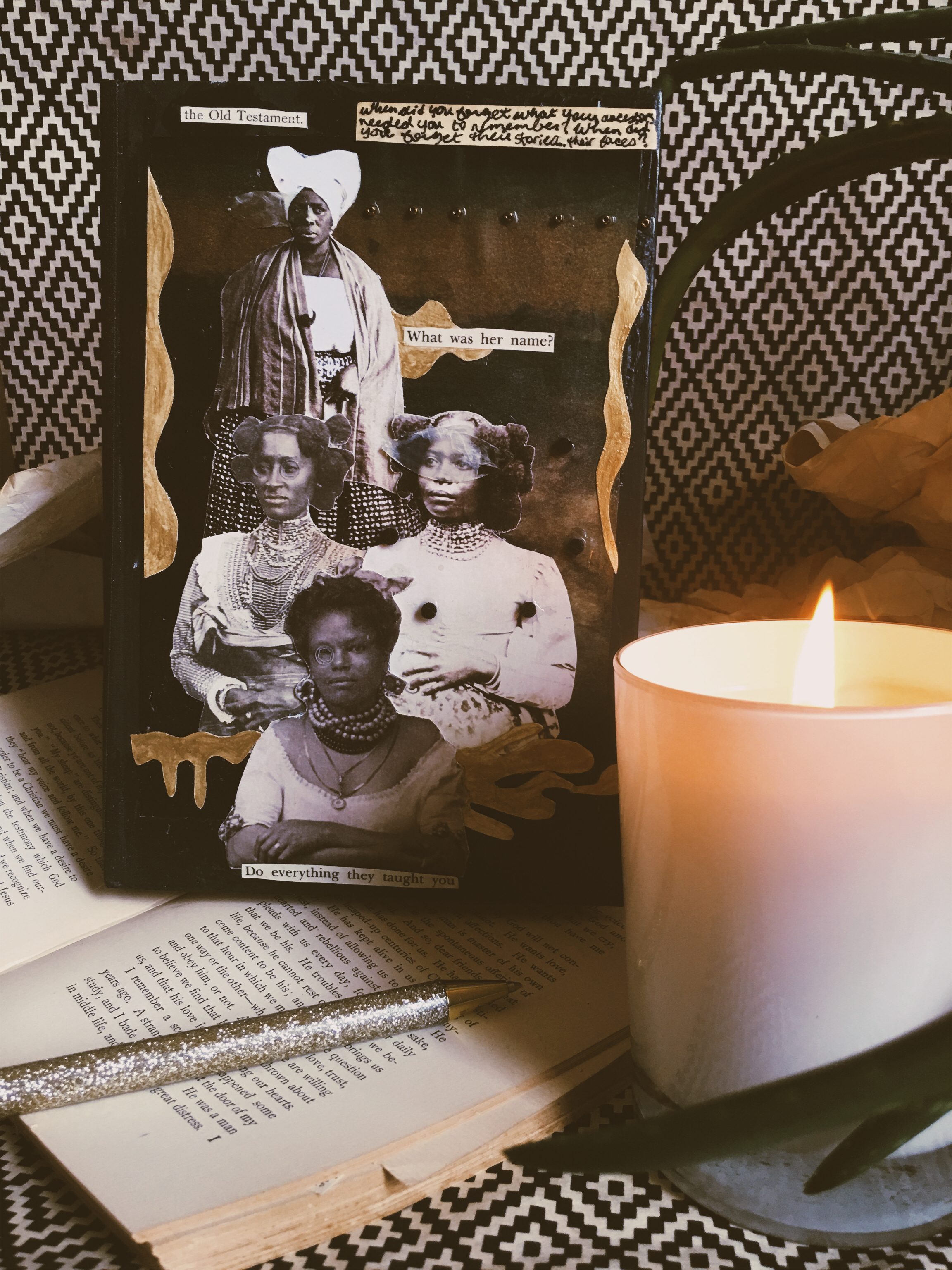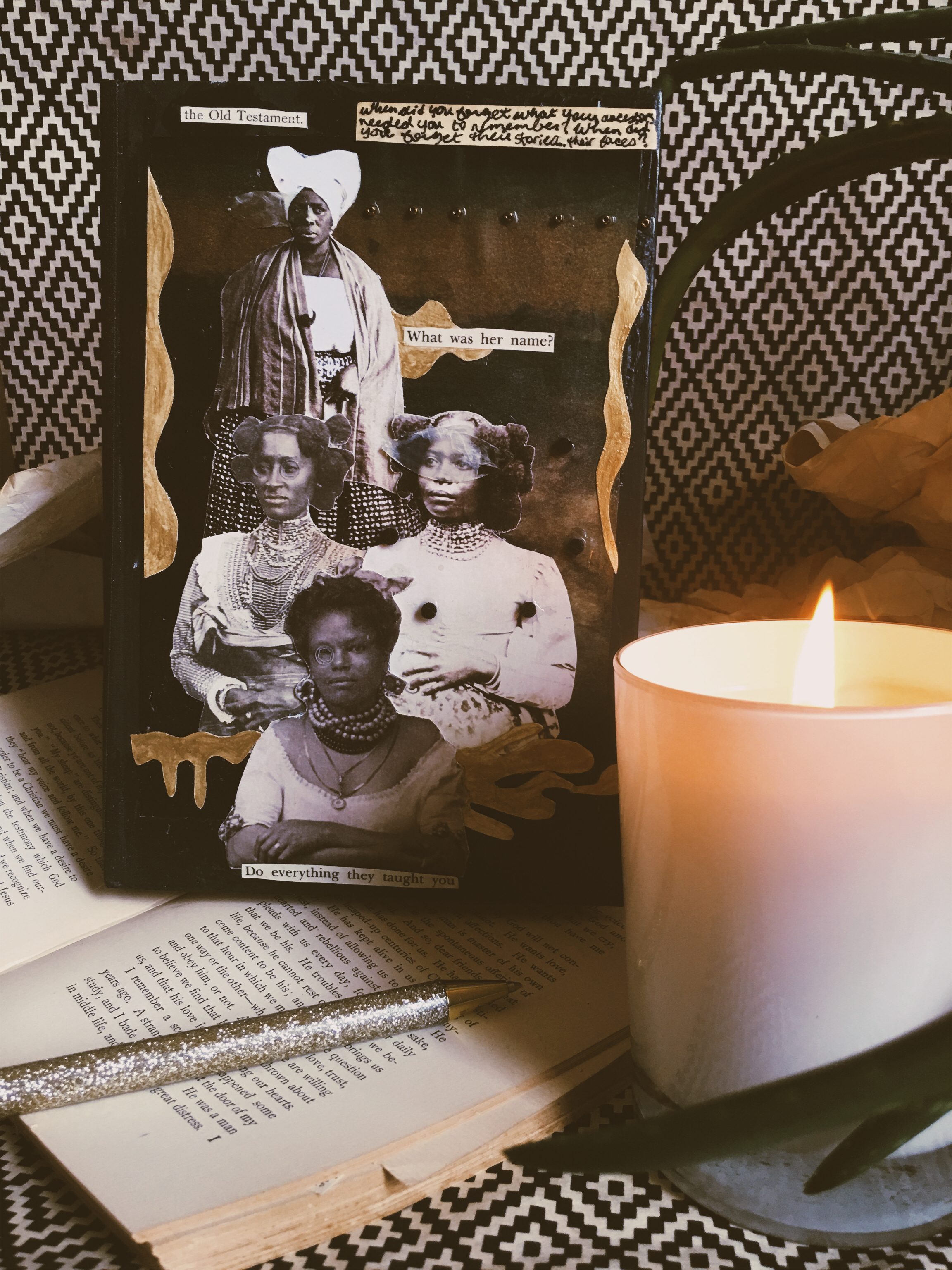 sold out
"Do Everything They Told You" (Madagascar, Guadeloupe, Martinique Women)
Words on cover:
"the Old Testament"
"What was her name?"
"Do everything they told you"
When did you forget what your ancestors needed you to remember? Wen did you forget their stories, faces?

Details:
70pp.
6x8"

Materials: brass beads, black mini poms, Capiz shell, various paper,

Notes:
By chasing after "success" in Western culture have we forgotten what our ancestors left for us, what they said——what they look like? And if not chasing success, are we so set on building out our lives within this system that we forget we are continuing what they left for us to achieve, what the Creator set as our inheritance far outside of this broken system?

If we are disconnected from our roots we are transforming into pawns in this vile system, oblivious to how our unbridled, ignorant participation in it leads to our erasure until we forget the weighty reasons of our existence. We journal to reconnect with the framework left behind by our righteous elders and blueprint our return to the ways that define us as predestined, first peoples.