"Hence, the Unleashing" (Brasilian Woman)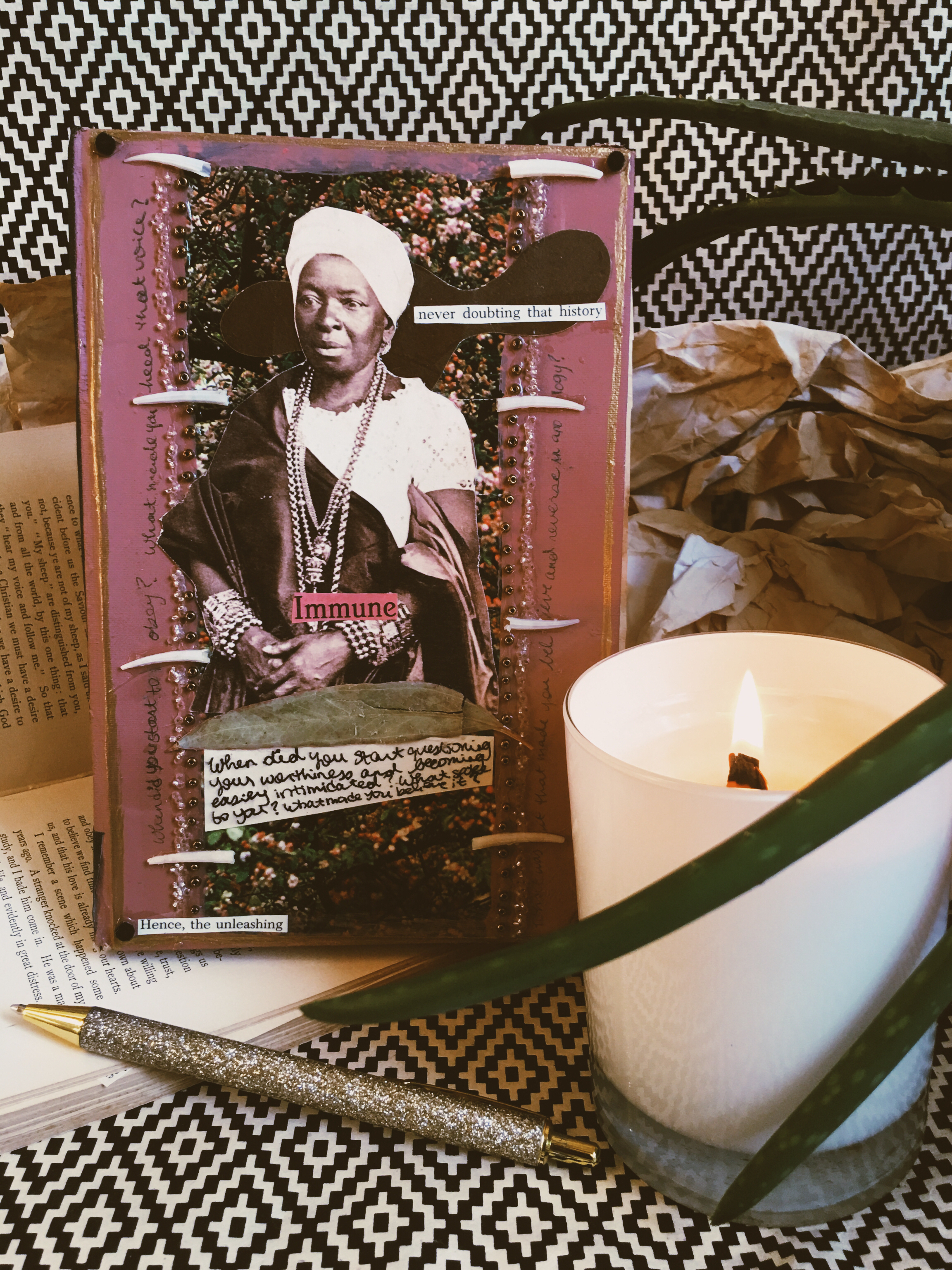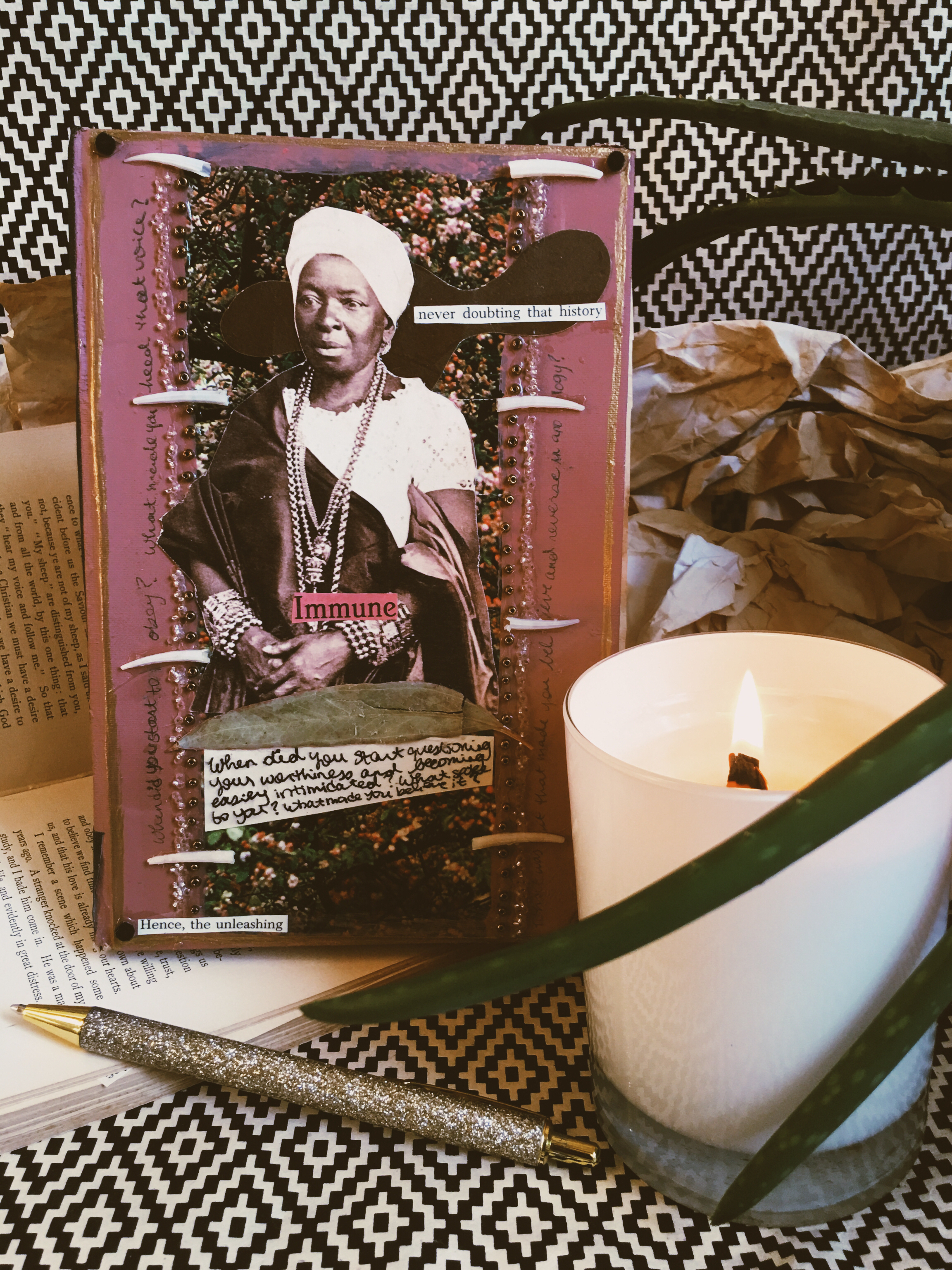 sold out
"Hence, the Unleashing" (Brasilian Woman)
Words on cover:
"never doubting that history"
"Hence, the unleashing"

When did you start questioning your worthiness and becoming easily intimidated? What spoke to you? What made you believe it?
On sides: When did you start to obey? What made you heed that voice? What was it that made you believe in and reverse in apology?


Details:
96pp.
5.75x8"

Materials: black micro poms, tusk shells, various paper, glass beads, eucalyptus leaf

Notes:
Western Culture teaches us to apologize, to take apology and let it sit in our spines and bellies until we operate as lesser-than, as inferior, as fearful and indimidated and obeisant beings awaiting approval and validation from this system. We must remember and return to the confidence of knowing we are original peoples and the fortitude that comes with that inheritance.