Carry.Yourself Tote (no beads)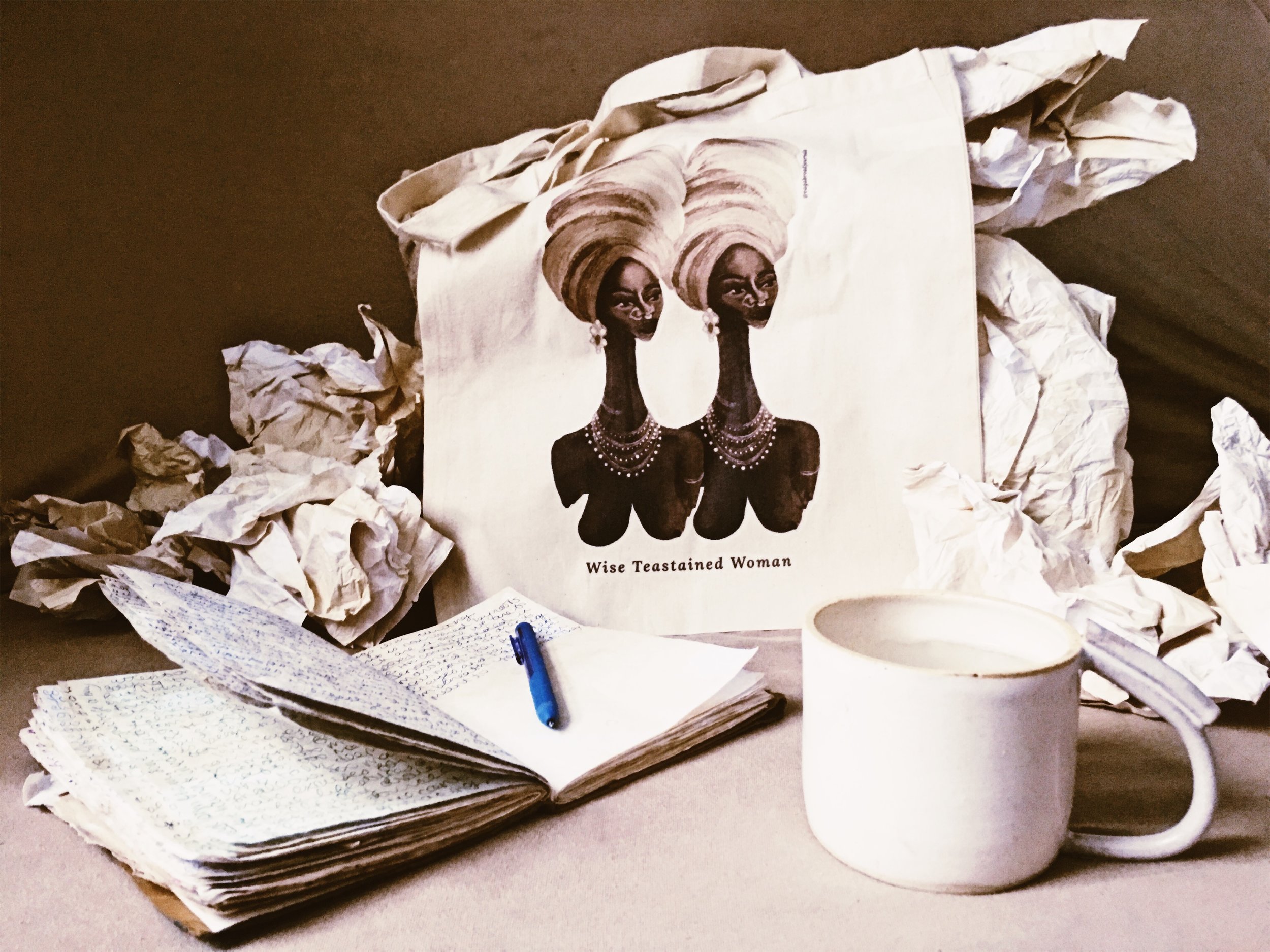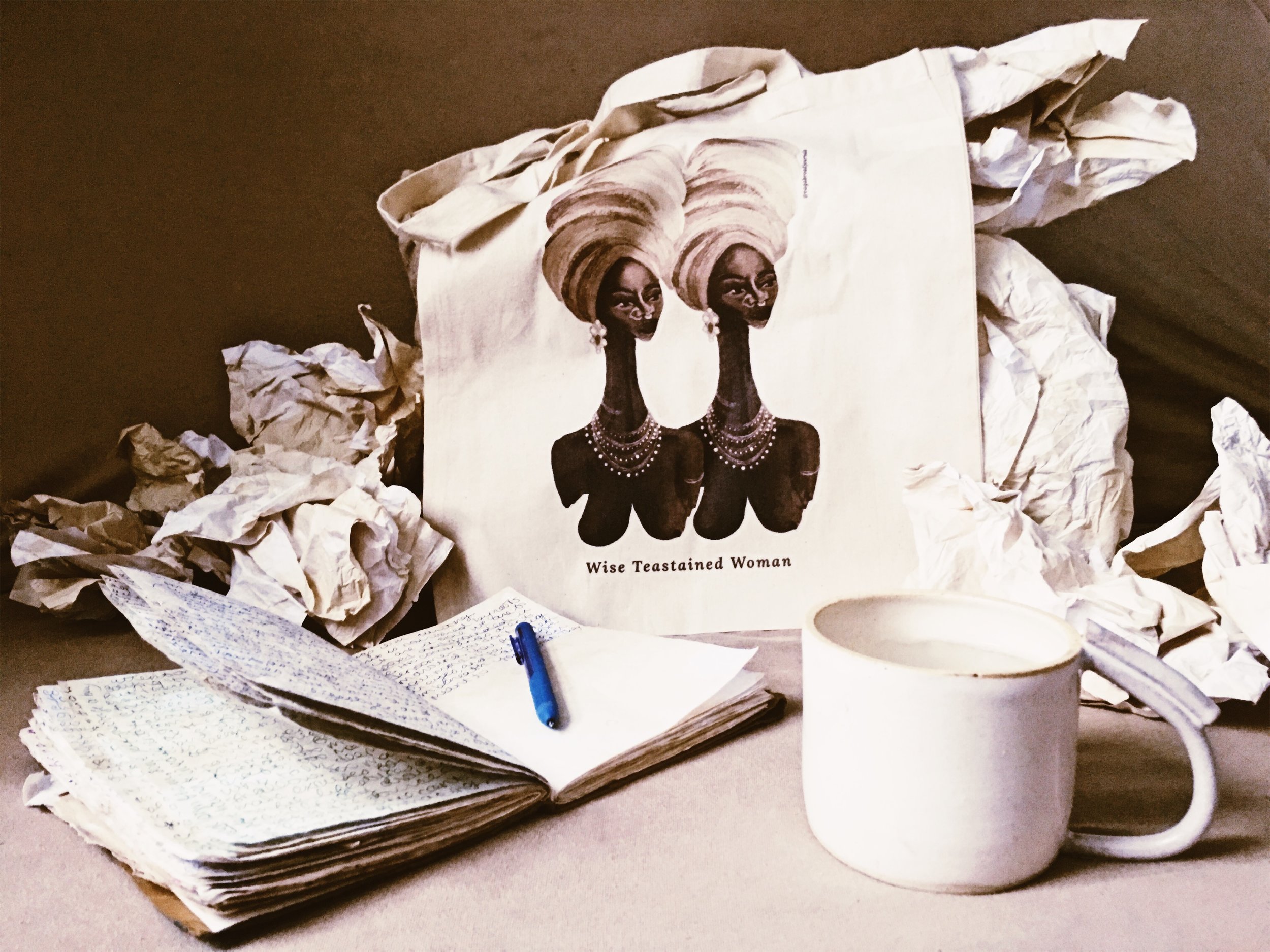 Carry.Yourself Tote (no beads)
**No beadwork on these bags**
How do you carry yourself, teastained woman? How do you tote what belongs to you as you journey soulfully?
When you think of it, the tote bag is an appropriate metaphor for the soulful journey: take your belongings—ONLY that which is yours—and move about the world. Peace belongs to you. Strength belongs to you. Love and joy and discernment belong to you. Wisdom and soundness belong to you. Take your name. Take your gifts. Take your ideas. Take your journal. Keep these things with you and carry yourself with regality, reverence and resonance. Travel light and remember who you are.
Color: Natural cotton tote with vinyl print of the monochrome, brown teastained women.
Dimensions: 11.02 x 16.14"

Durability: I usually carry several sketchbooks, a book for reading, my wallet, journal, pen pouch, and occasionally a canon 60D with lens or Fuji Instax Mini. So I can attest to the bags' durability.