Mantra Cahier: Distracted Matriarch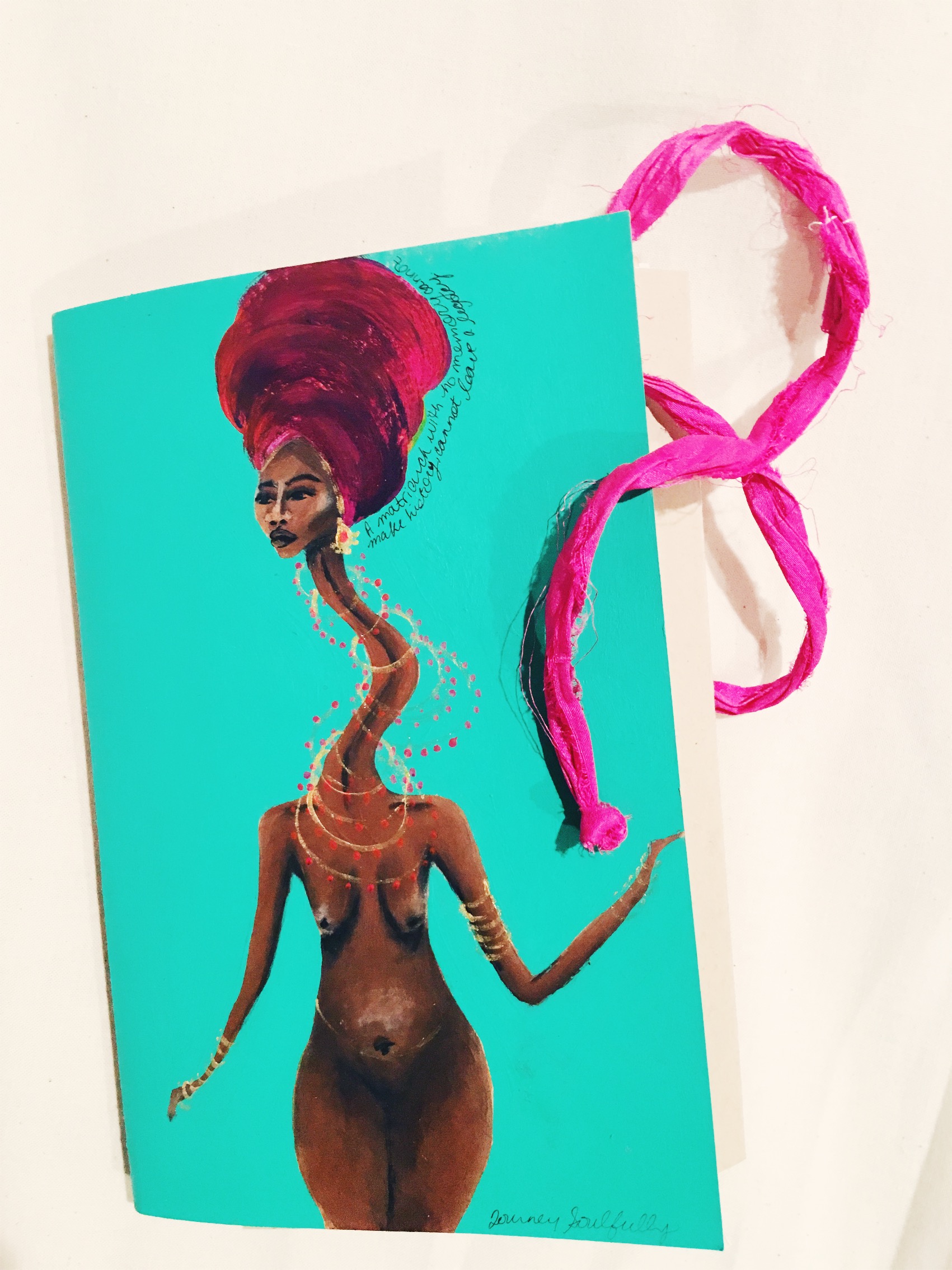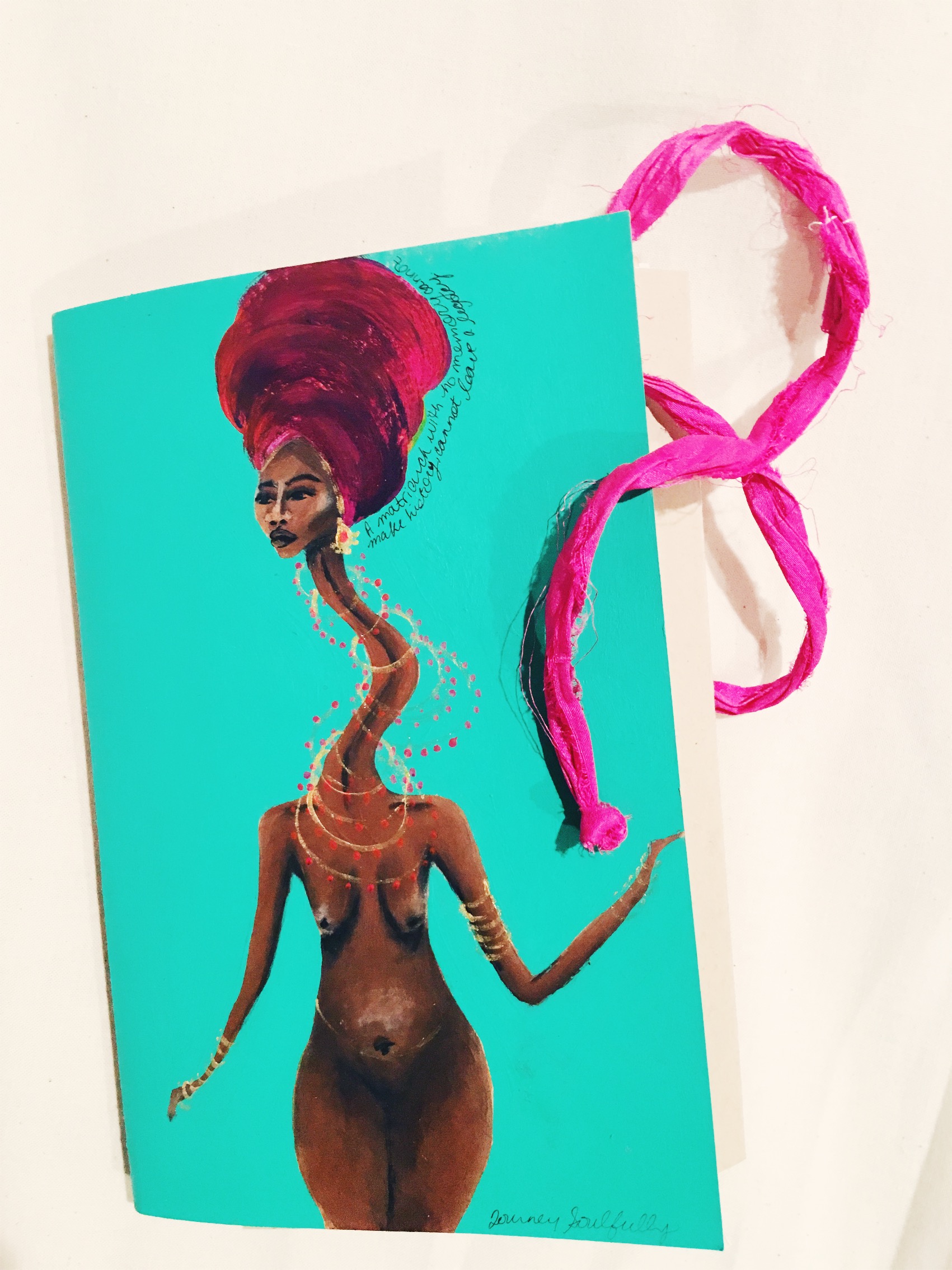 sold out
Mantra Cahier: Distracted Matriarch
"A matriarch with no memory cannot make history, cannot leave a legacy."
73 teastained pages
Acrylic on coverstock
8.5Hx5.75"W
Recycled sari ribbon
Silk tassel
*images of teastained paper are examples, not necessarily pages from this listing*
A new series on the subject of distraction. If we live distracted lives we don't move forward, time only passes us by and ages us along the way. Matriarchy requires focus—focus on identity, investing in the gifts we've been given in this lifetime, and not allowing ourselves to drop what belongs to us because we've been caught off guard or are regarding/investing in that which is not on our path.
These paintings are forms from my imagination, women distracted, not sure where to look, where to face, though still regal. We cannot afford to be distracted matriarchs, teastained women: regal but unmanifested, elegant but not noteworthy, poised with gracefulness but not positioned for our poetry, richly costumed and poorly visioned. Face your destiny and do not allow yourself to be easily wavered, easily distracted. Your descendants are trusting that their birth is the result of a mother who had unshakeable foresight, unwavering wisdom, and resolute resolutions for their existence.
I love you.
•••Journey Soulfully•••