Consider Heritage: Card Set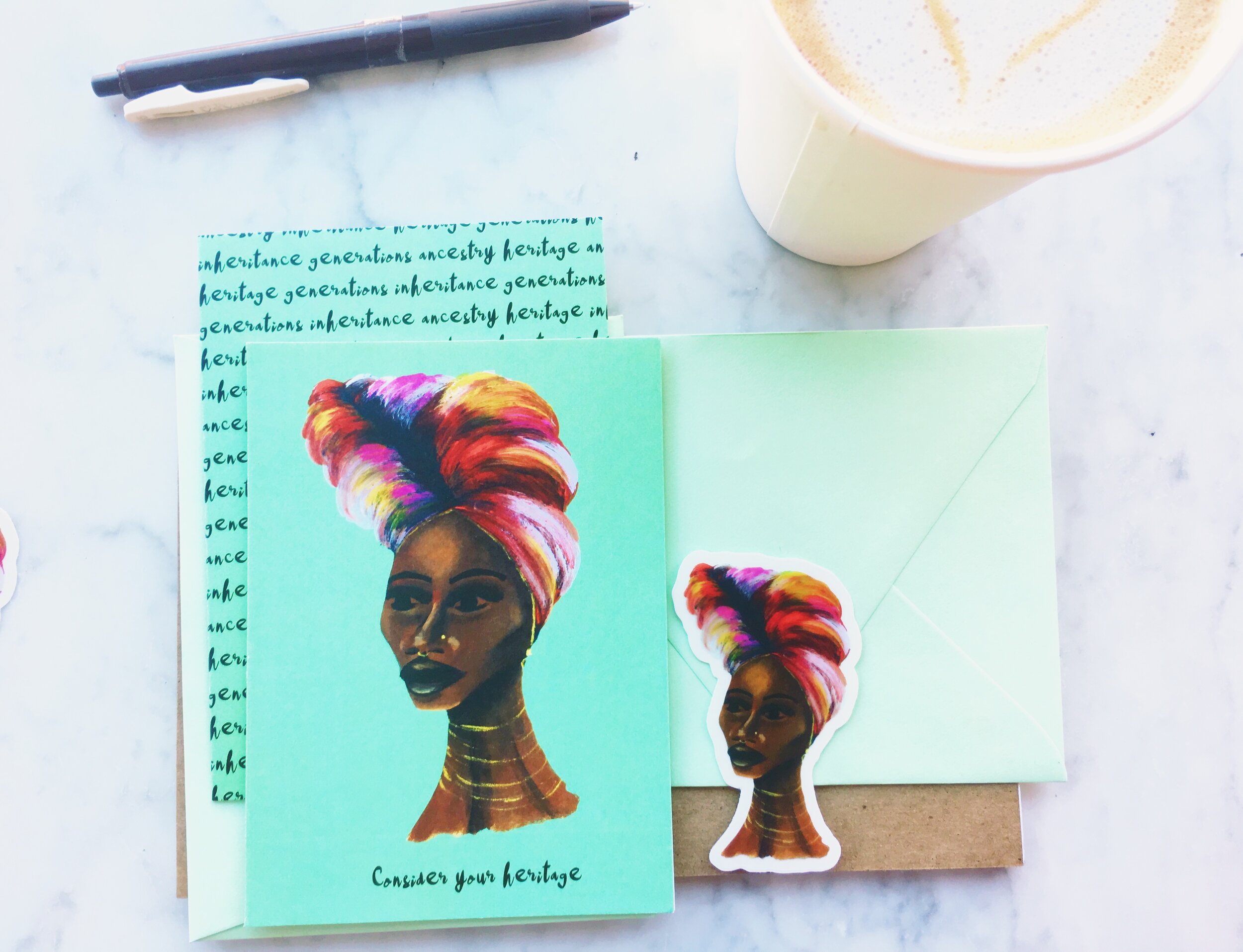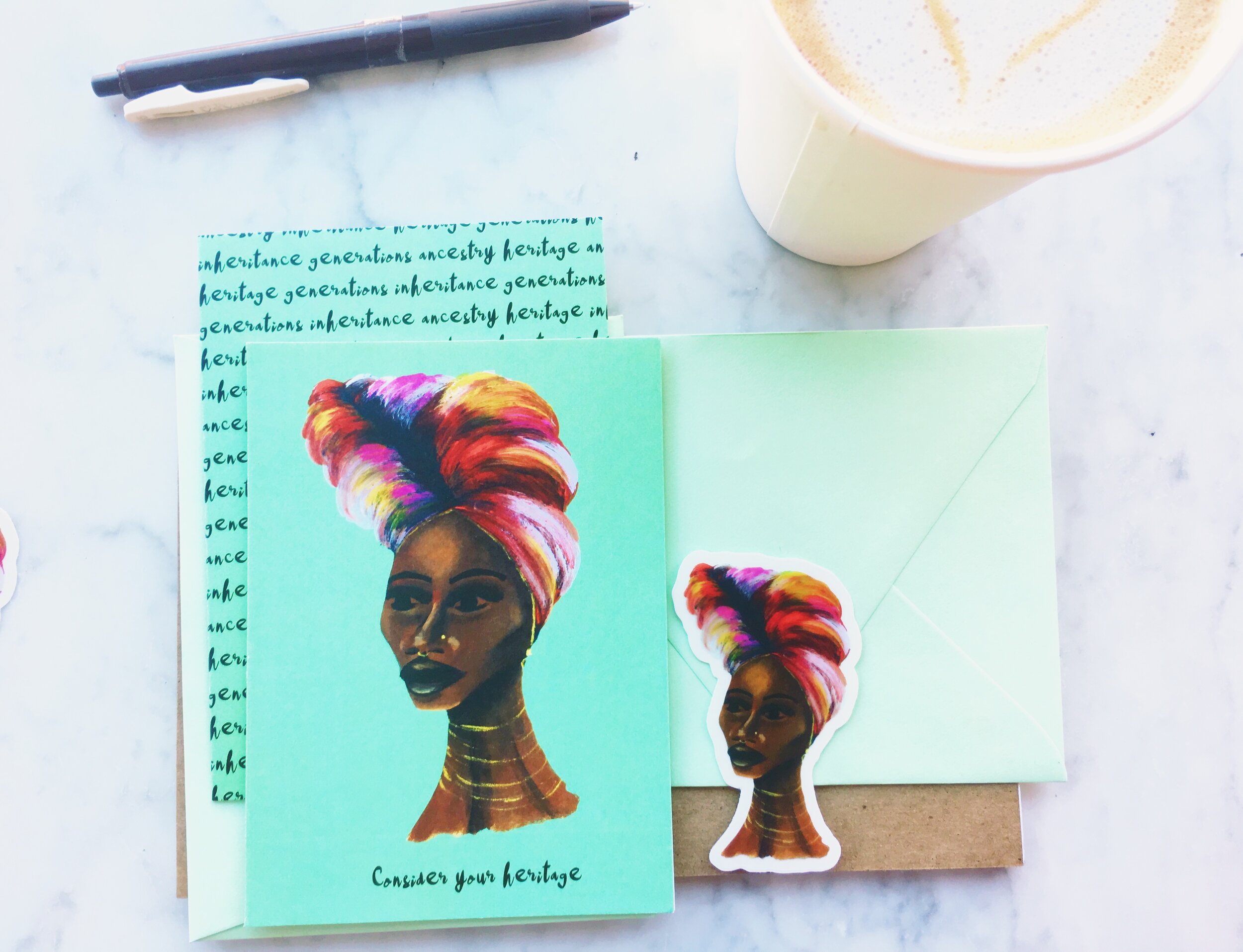 Consider Heritage: Card Set
A card set designed to begin normalizing the vocabulary of matriarchy amongst teastained women via stationery, featuring 2 designs:
Heritage Woman "Consider Your Heritage"

Repeated words "ancestry heritage generations inheritance"

This set features two of each design for a total of:
(4) cards, size A2 (5.5 x 4")
(4) envelope sticker seals (3" tall),
(4) A2 mint envelopes.
My personal conviction is that stationery for teastained woman should be surgical and prophetic. Silliness, and whimsy without substance or assertion has no place on paper products we use to disperse our handwritten messages. Our journeys have an urgency that defines them and we must always speak and write to and about ourselves in ways that keep this urgency and our mandate to participate in it at the forefronts.