Plumage History Social Stationery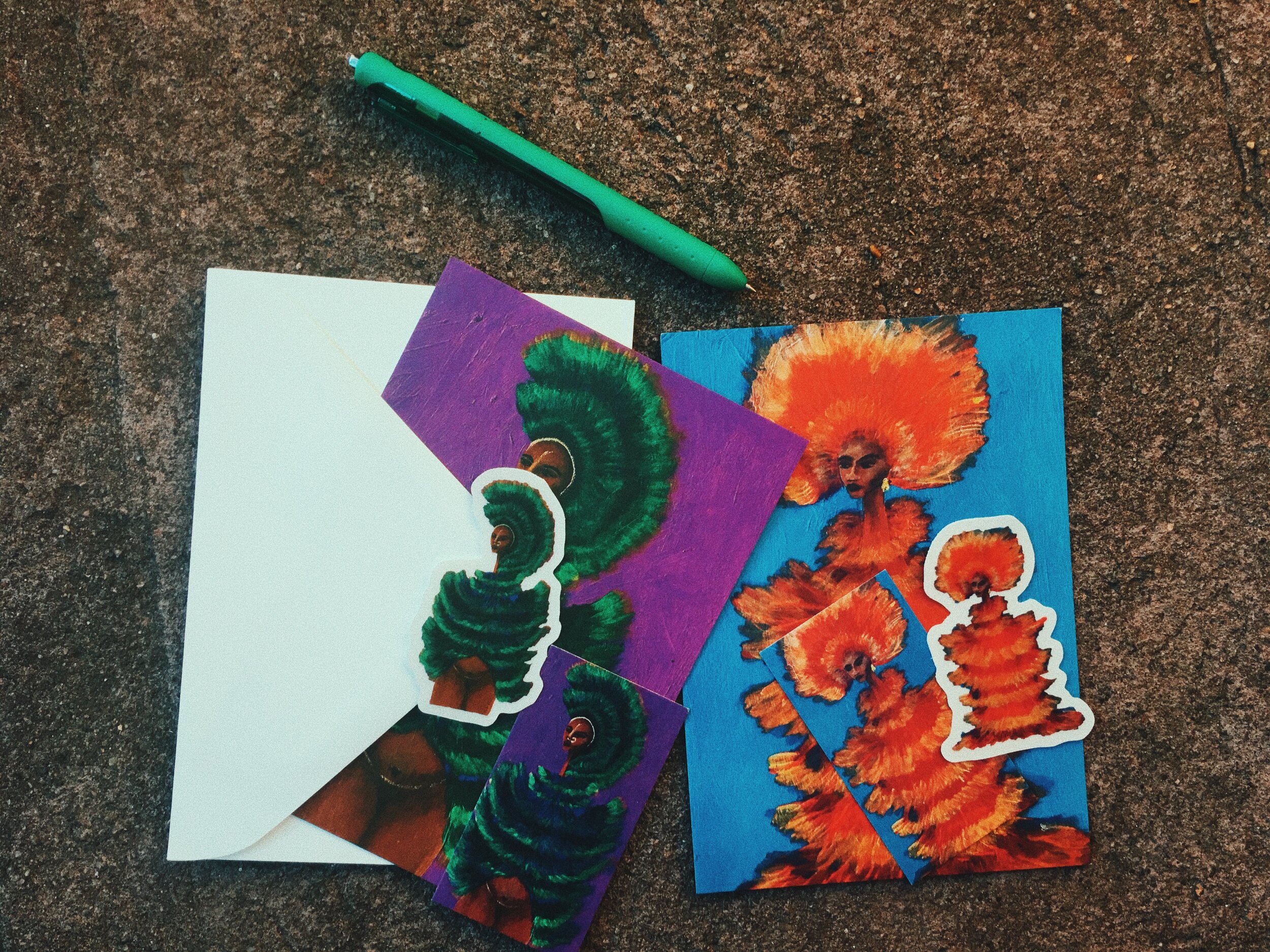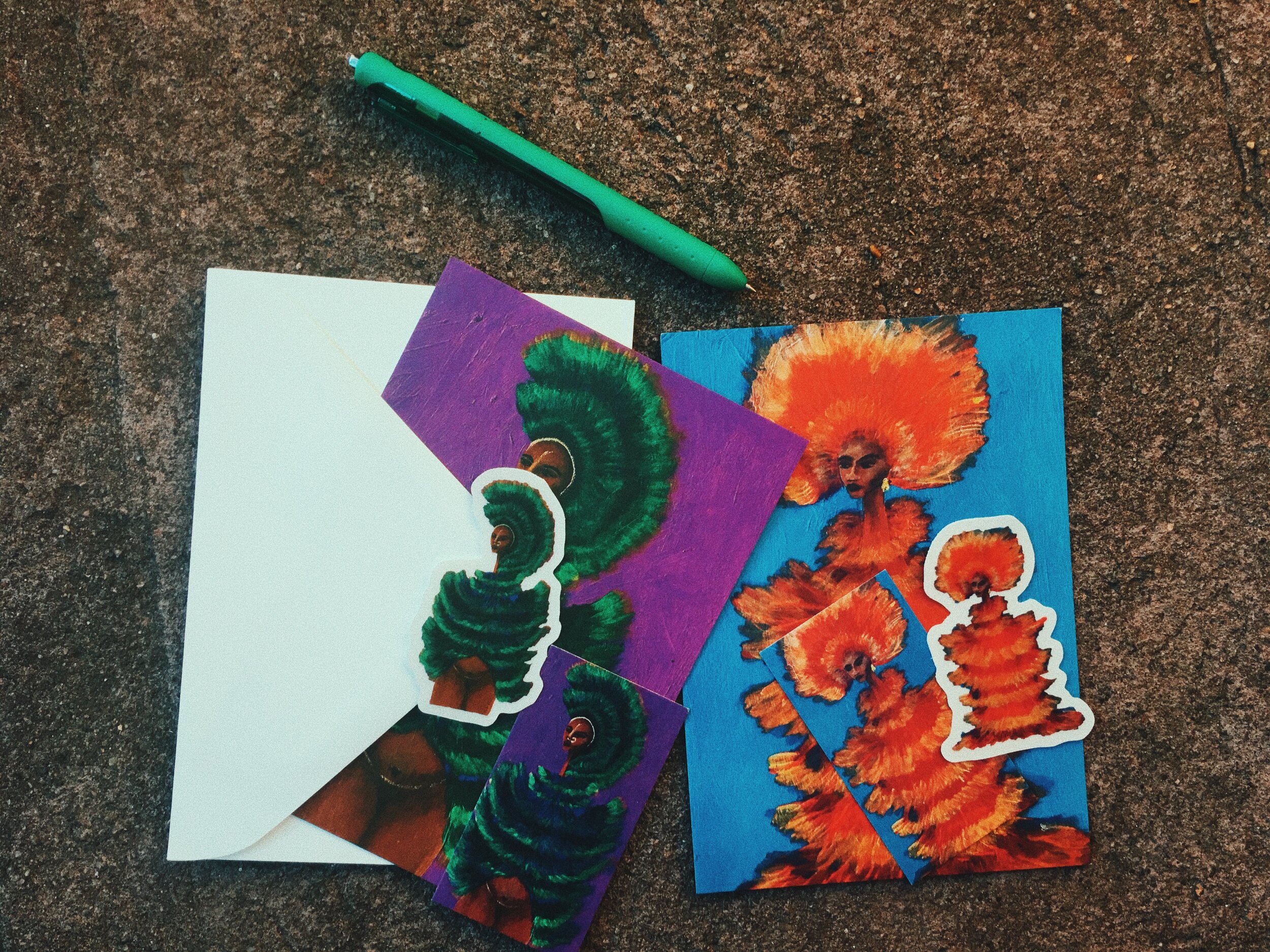 Plumage History Social Stationery
A vibrant social stationery set featuring 2 designs from the "Plumage History" cahier series. This set was created for us to encourage one another to continue to shed what no longer suits us, to confidently release what is no longer our identity without remorse or regret and to bravely transform to accept the new day ahead of us. This is the purpose of stationery when in teastained women's hands.
The set includes:
(6) A7 (5x7") notecards, 3 of each design
(6) stickers, 3 of each design
(6) quote cards, 3 of each design
(6) soft white envelopes
Quote card reads:
Acknowledge what's hindered you and the need to disconnect from and disown it with finality. There is nothing worse than a sojourner who's chosen to keep her dead skin of old humanity and force it to make sense in a new season, intoxicated with self-hindrance, lying to herself that she's paying homage to what once was when she's just too fearful to let go of everything about who she used to be. Be the sojourning, evolving teastained woman choosing to shed the old skin of who she once was, choosing to forget the ways that were comfortable but no longer edifying, choosing to be reborn, and in that nascent state of becoming, learn how to exist in her purpose-laden humanity.