TTW: A7 Social Stationery Set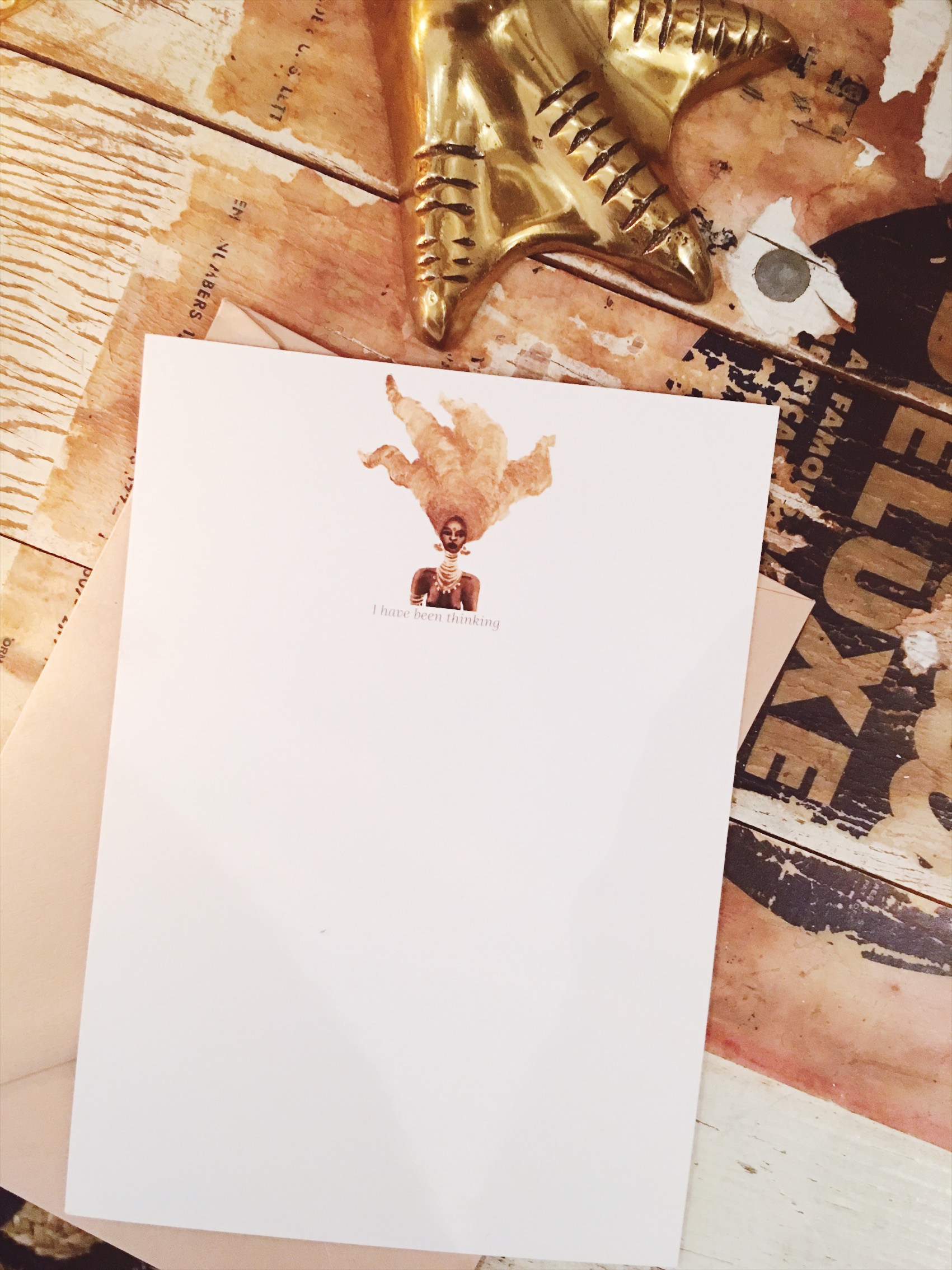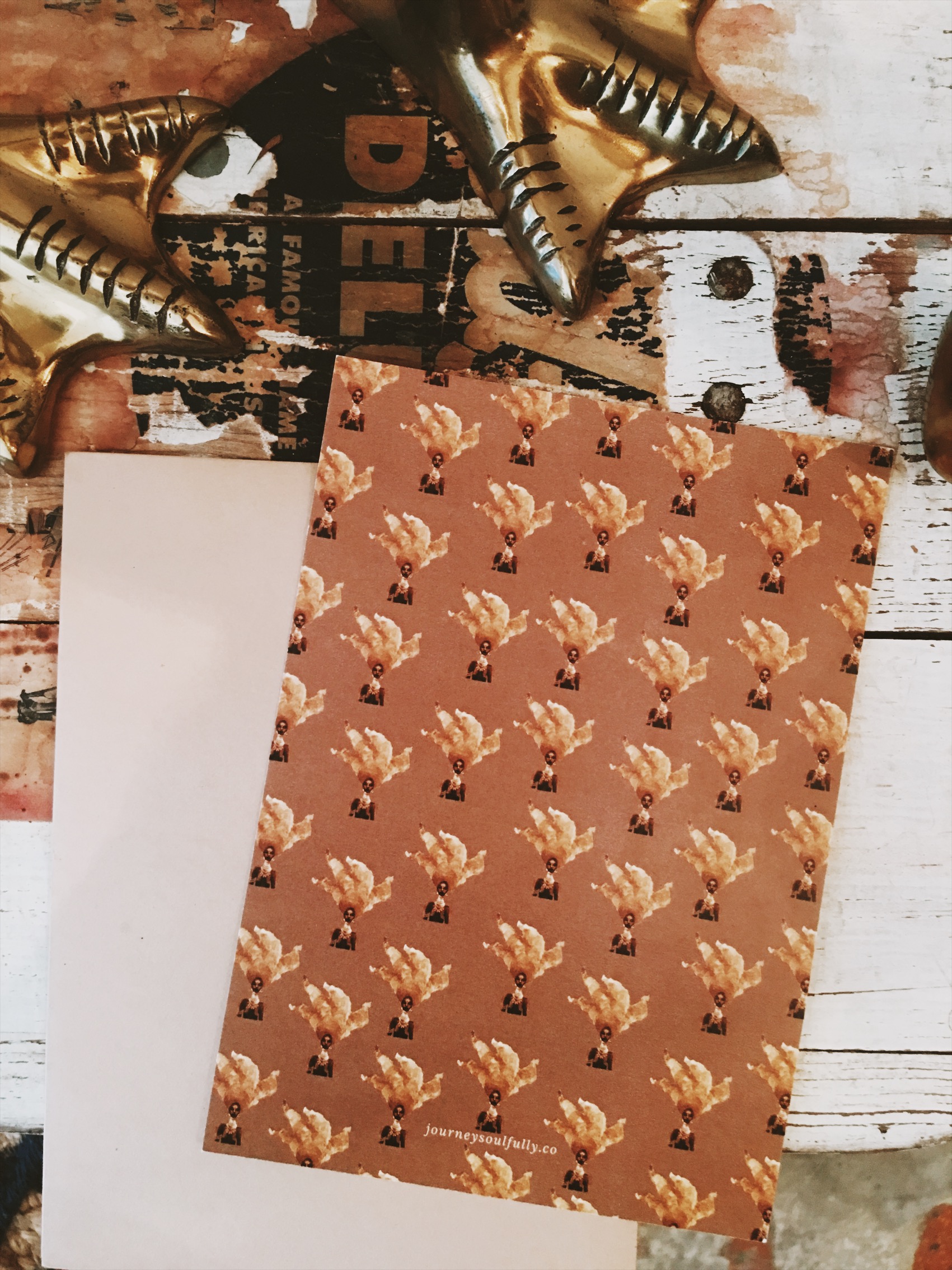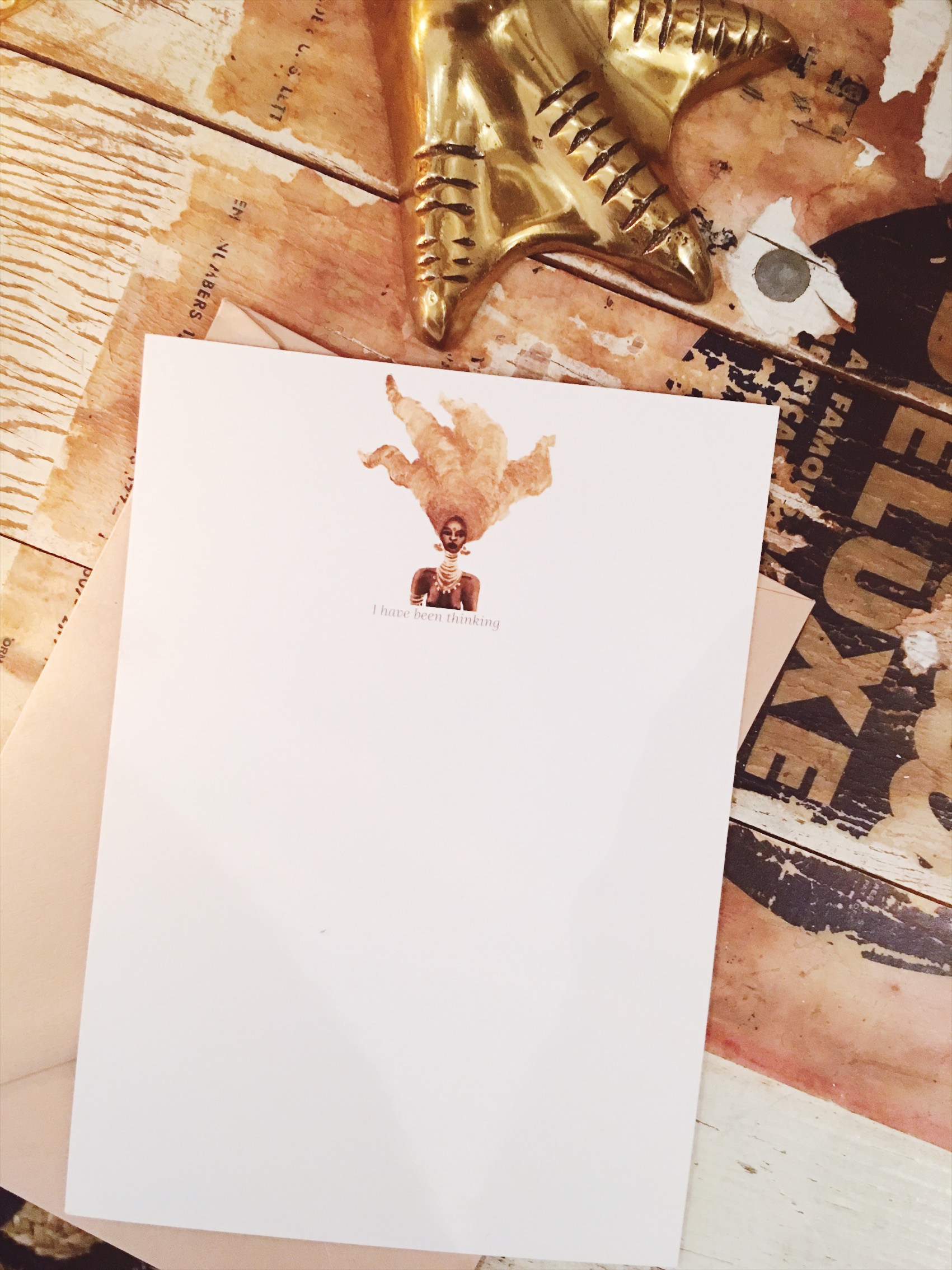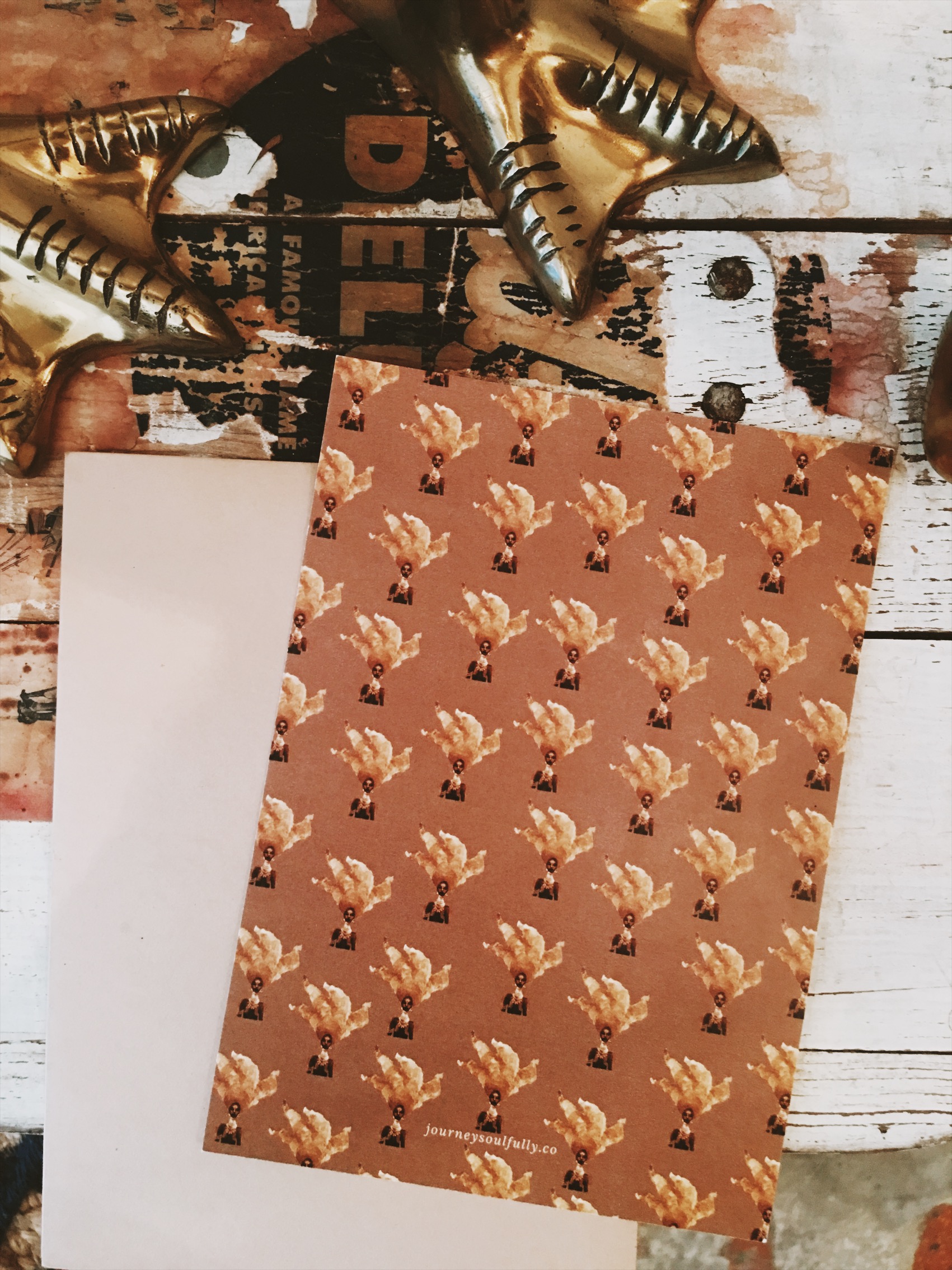 TTW: A7 Social Stationery Set
I love this letter set! A boxed set of 8, full-color, 5x7" cards printed on heavy stock (thick coverstock like a postcard) with matching mocha-colored envelopes.
"I have been thinking" is written on the front.
8 cards
8 envelopes
blank front, patterned back
My personal conviction is that stationery for teastained woman should be surgical and prophetic. Silliness, and whimsy without substance or assertion has no place on paper products we use to disperse our handwritten messages. Our journeys have an urgency that defines them and we must always speak and write to and about ourselves in ways that keep this urgency and our mandate to participate in it at the forefronts.