Thinking Teastained Woman: A7 Noted Notecards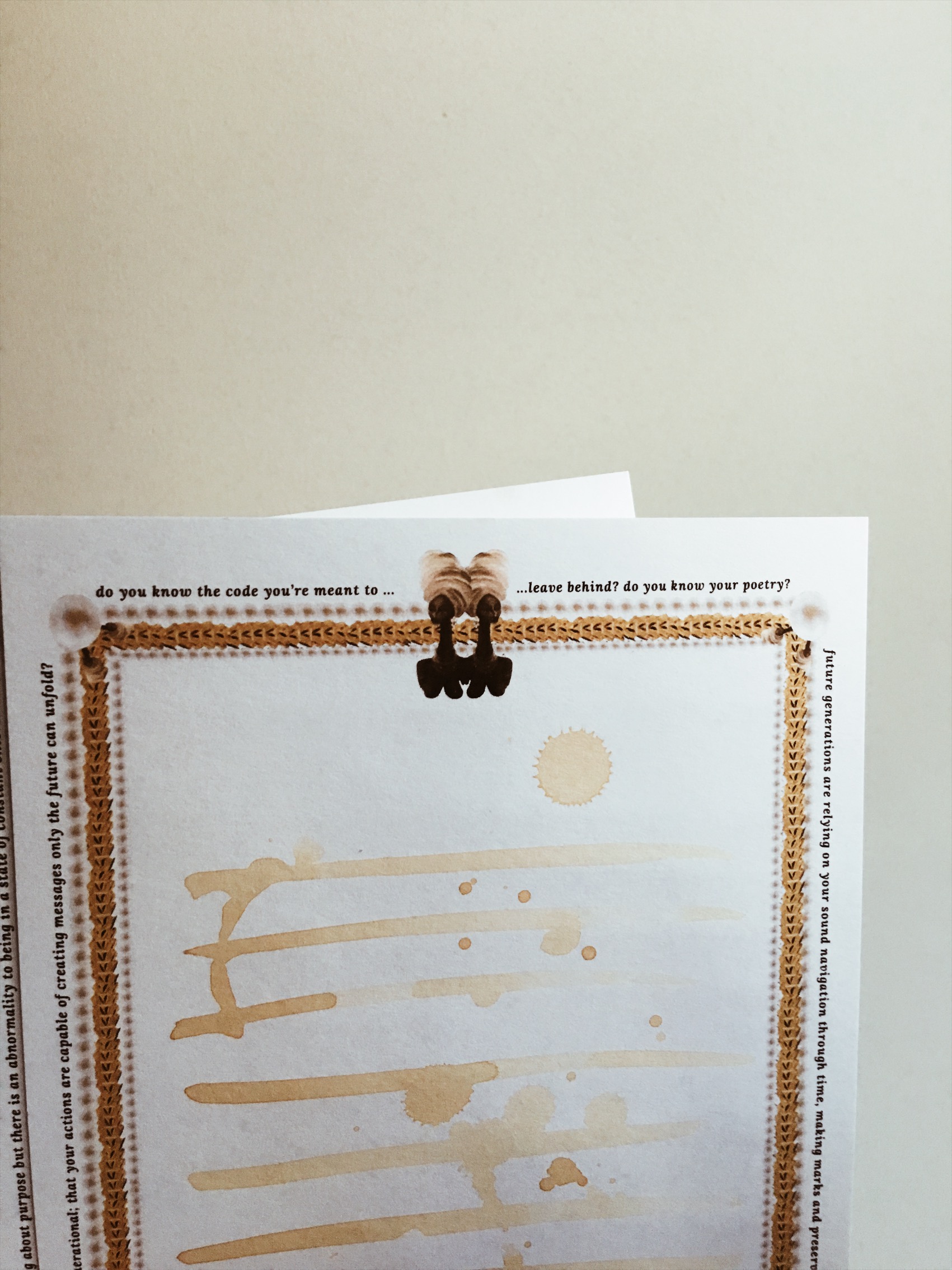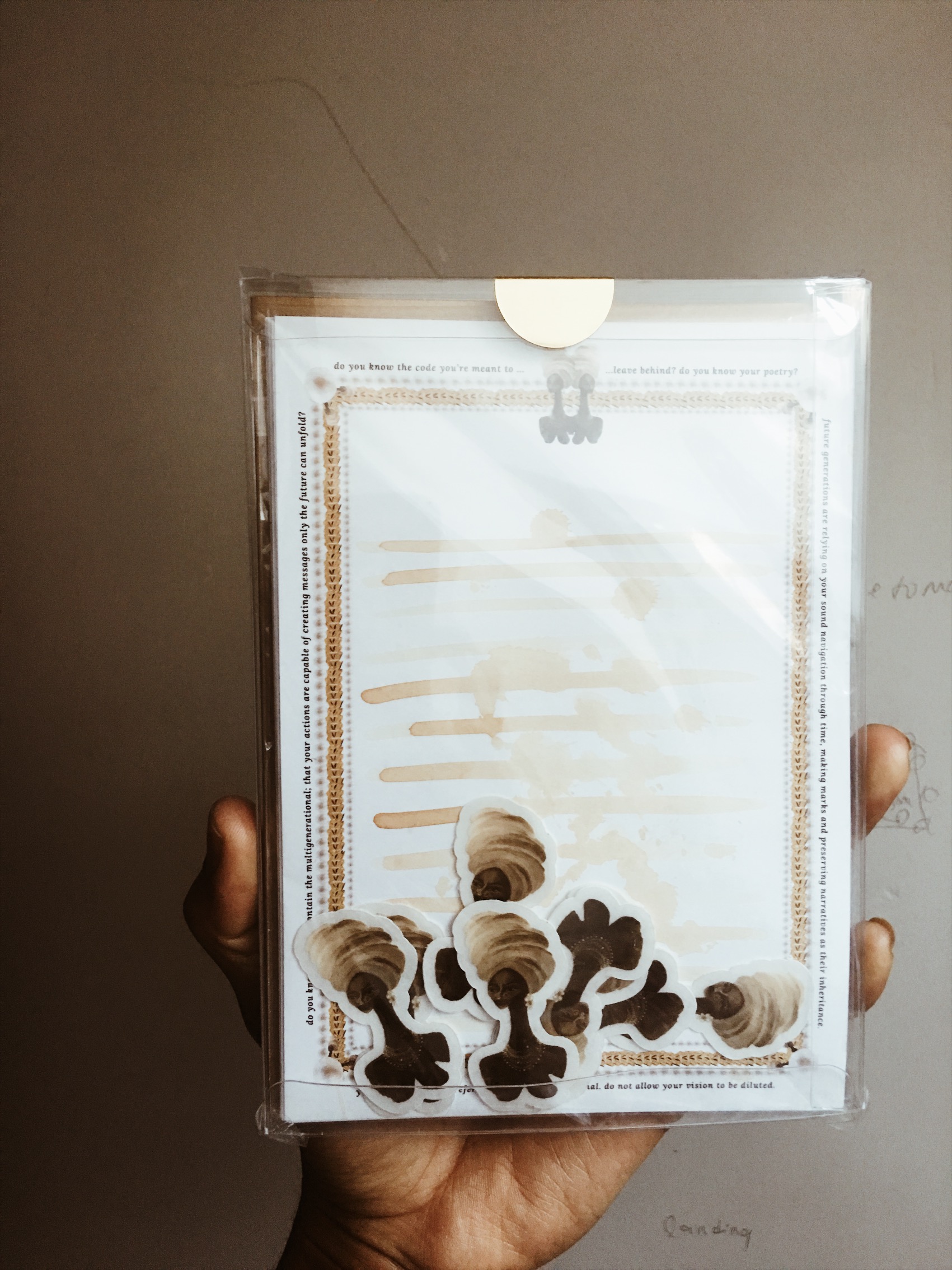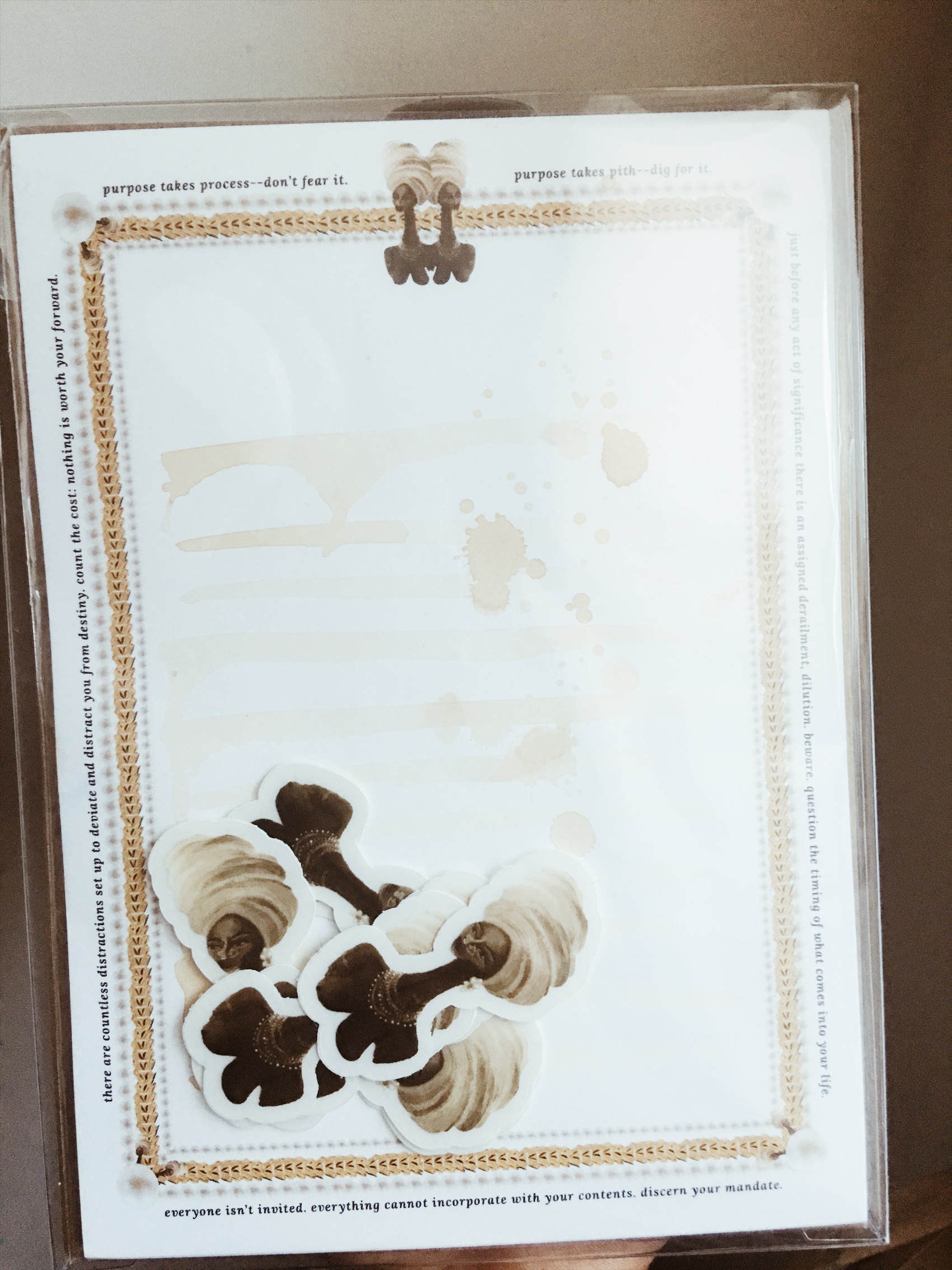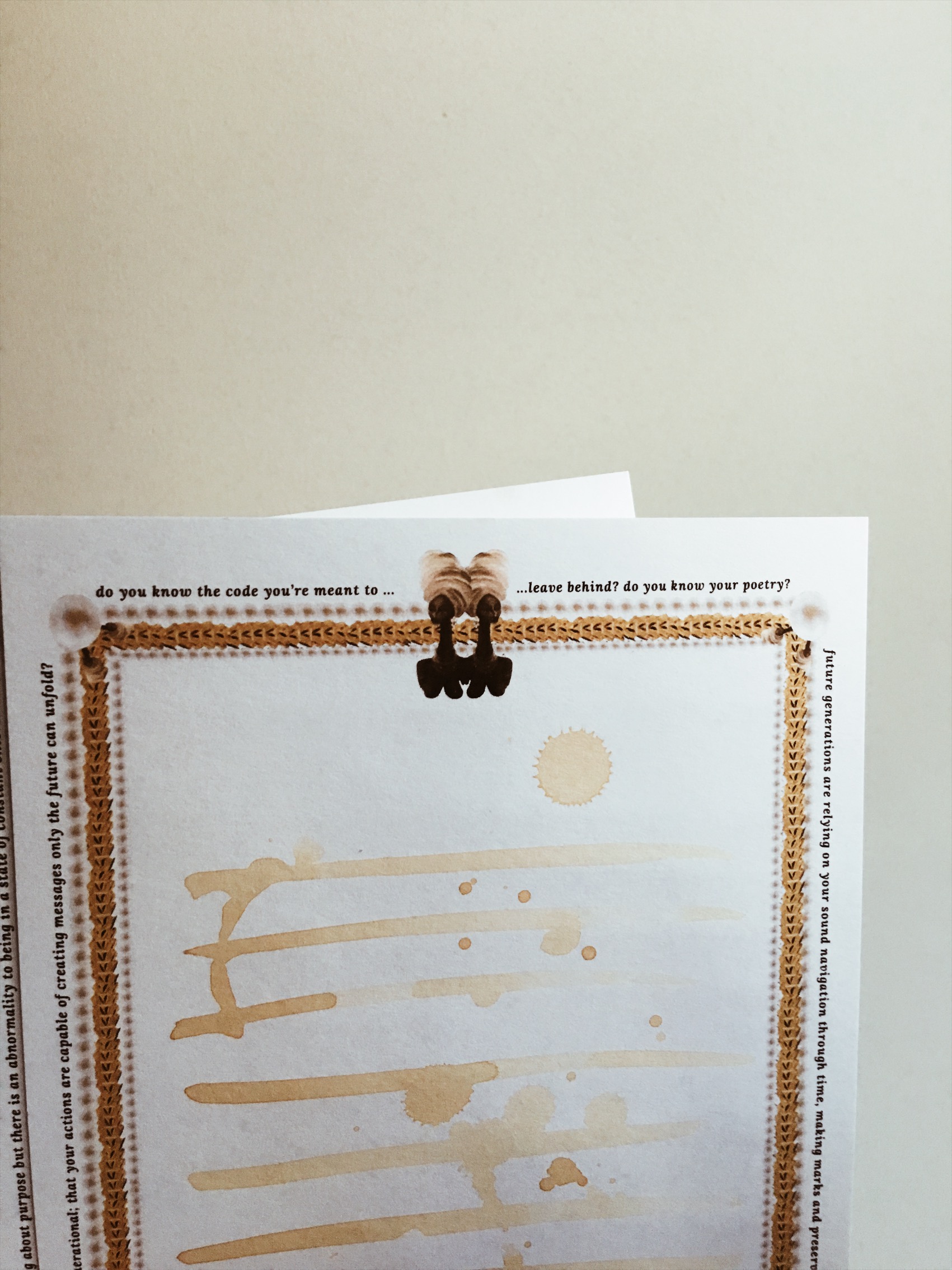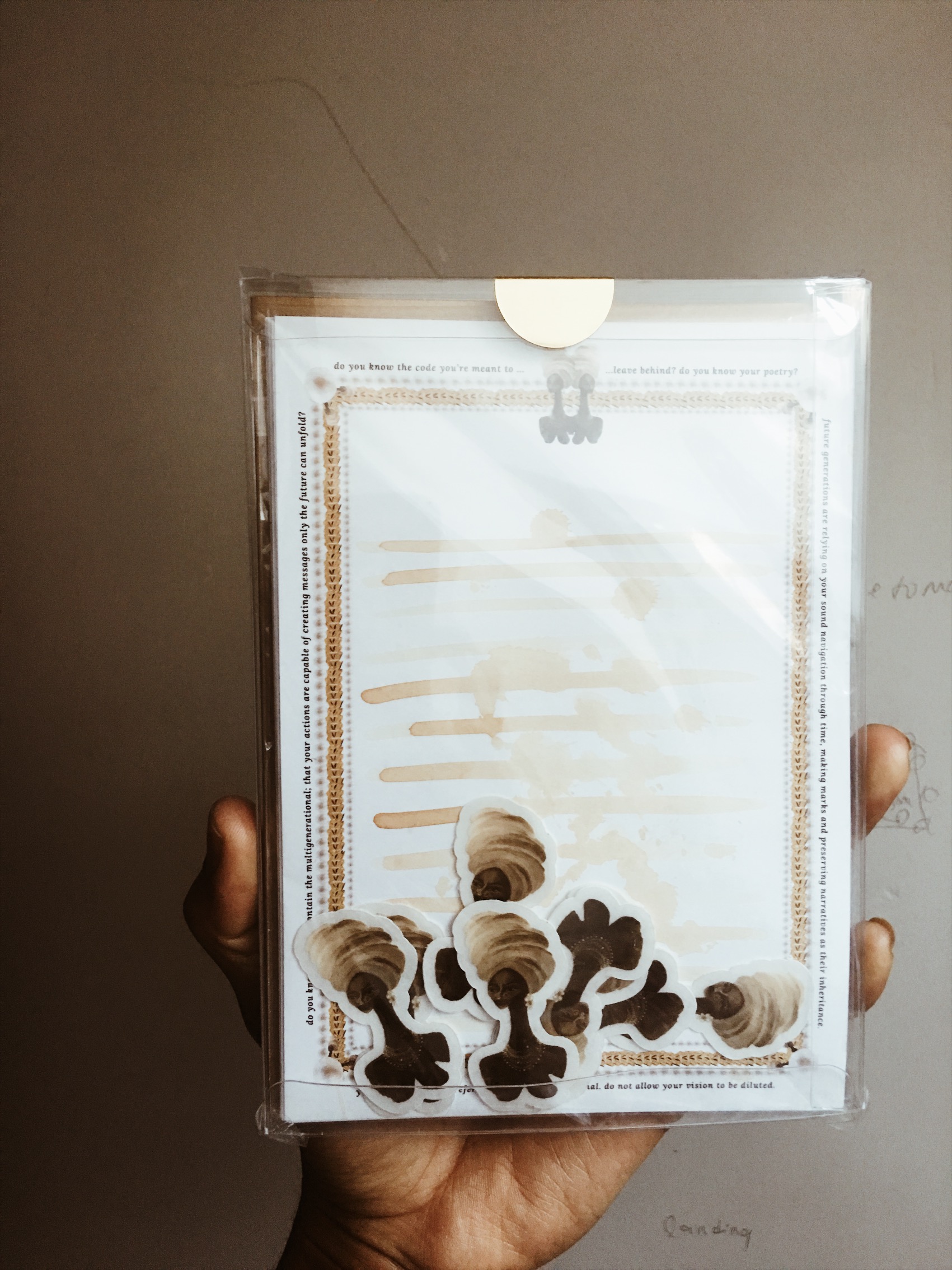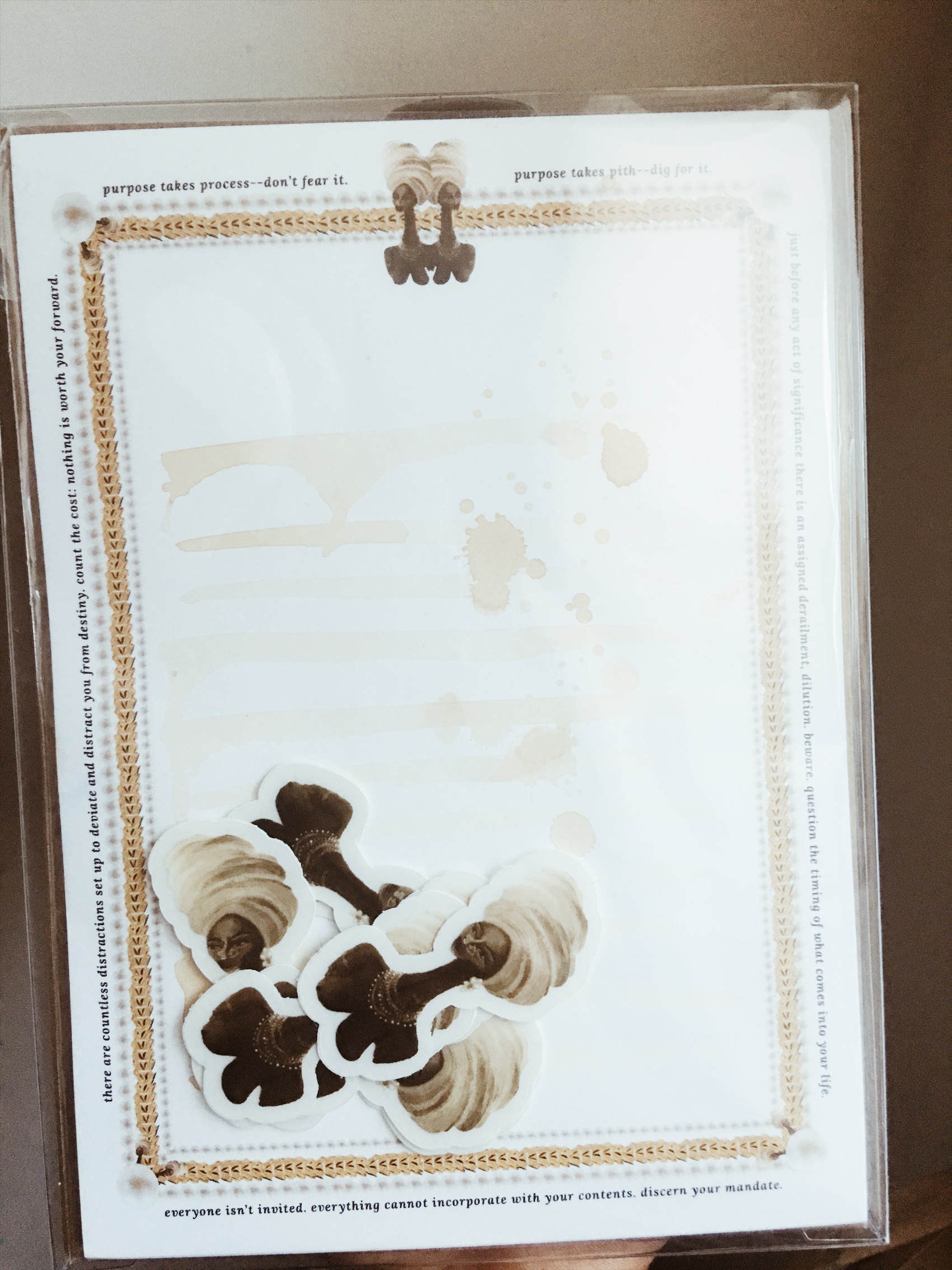 Thinking Teastained Woman: A7 Noted Notecards
Digital collages with messages as the notecard border, black woman envelope seals, and shimmery gold envelopes. A vision come to life; messages to disperse to your someones so they can receive something other than a bill.
Make yourself omnipresent, using stationery as a means of sharing truth and meaning with others.
** EXTRA POSTAGE REQUIRED **
A boxed set of:
8 A7 (5x7") notecards with teastained lines
8 headwrap woman envelope seals 1" tall
8 deep shimmery gold envelopes (don't worry, they're writable! I tested.)
Each notecard is bordered with a digital collage 4 different messages.
do you know that you contain the multigenerational; that your actions are capable of creating messages only the future can unfold? do you know the code you're meant to leave behind? do you know your poetry? future generations are relying on your sound navigation through time, making marks and preserving narratives as their inheritance. your life is another's reference. legacy is not optional. do not allow your vision to be diluted.

handle your heavy. there is noting overwhelming about purpose but there is an abnormality to being in a state of constant entertainment. do not exploit your focus to foolishness. do not sell your focus to entertainment. what has furnished your reality; what's become your lullaby; what's always in position to pacify you? is your creativity being compromised? fantasy cannot feed, nor can it create the foundation of your future. keep your mind pure.

whatever becomes part of your memory becomes part of your life—touches what's poised for future and words you'll use to call it forth. you don't need to remember everything. memory becomes dance and inheritance. easy amnesia is easy oppression. a contaminated memory makes a bent lineage, unstable and unfounded; unprophecied and uncreated. don't settle for the unspoken, undialogued. blueprint history depends on the sober, soulful orator.

there are countless distractions set up to deviate and distract you from destiny. count the cost: nothing is worth your forward. purpose takes process—don't fear it. purpose takes pith—dig for it. just before any act of significance there is an assigned derailment, dilution. beware. question the timing of what comes into your life. everyone isn't invited. everything cannot incorporate with your contents. discern your mandate.